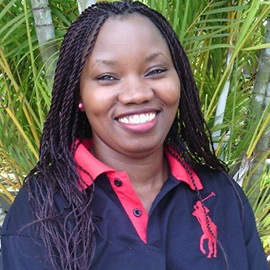 Linda Asimole Ellah is the Founder and Coordinator of The Living Woman, an organization that helps women and young ladies focus on their Personal Growth and Fulfillment of Purpose. 
As a Development worker with an academic background in International Relations, she has worked for two decades in International organizations around Africa. 
Her work experience is in the areas of Communication, Project Coordination, Administration and Human Resource Management.