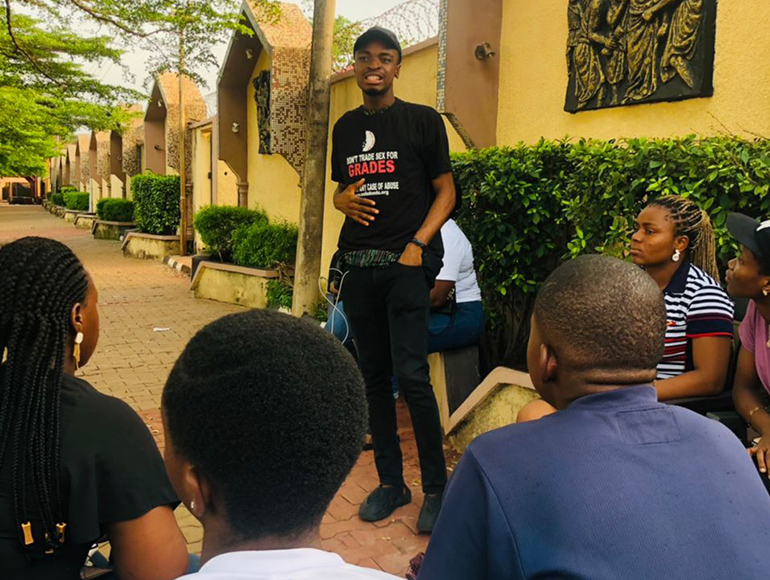 One of the reasons SOFADONDO exist is to educate and sensitize youngsters on the dangers and implications of exchanging sex for grades. In that vein, The Ebonyi Chapter of SDD didn't seize to use the chance it got on 8th May 2022 to inform adolescents about the work we do at SOFADONDO.
Knowing that there are chances for them to be exposed to perpetrators of sexual harassment in school, they were armed with the necessary steps to take, should a situation of such arise.
The Ebonyi chapter of SDD will stop at nothing in ensuring that sanity is brought to our learning institutions because our SOFADONDO!
Izuchukwu Ezeokoli
SDD Ebonyi State Chapter Coordinator May, 2022