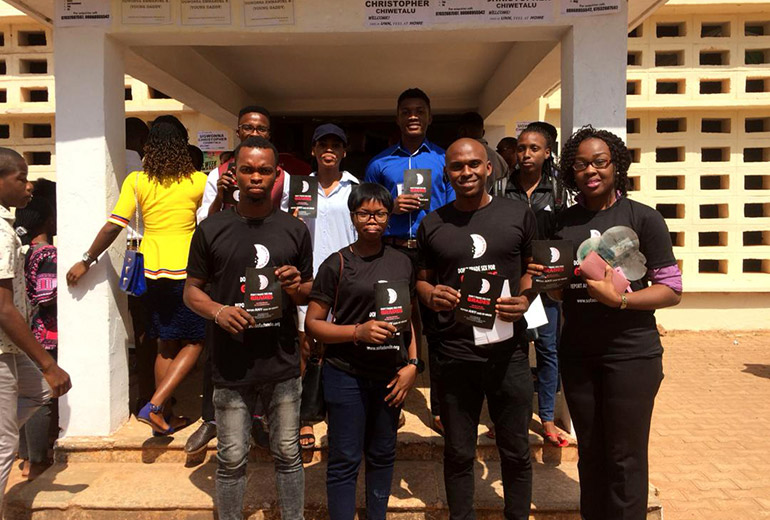 A milestone deserving recognition in the campaign against sex for marks or marks for sex in tertiary institutions was attained in Nigeria yesterday when a Federal High Court in Osogbo, Osun State, sentenced Professor Richard Akindele, a former lecturer of Obafemi Awolowo University (OAU), to six years imprisonment for demanding sex from his student, Monica Osagie, in order to make her pass a course he taught. Professor Akindele reportedly pleaded not guilty to the charge of sexual harassment preferred against him by the Independent Corrupt Practices and other related offenses Commission (ICPC), but changed his plea and admitted guilt when the case came up for hearing yesterday.
Osun State, sentenced Professor Richard Akindele, a former lecturer of Obafemi Awolowo University (OAU), to six years imprisonment for demanding sex from his student
Like Justice Maureen Onyekenu of the Federal High Court reportedly said while sentencing Professor Akindele, the issue of sexual harassment of students is "too rampant in our tertiary institutions. We send children to school, they come home telling us that lecturers want to sleep with them. We cannot continue like this. Somebody has to be used as an example. Even primary school pupils are complaining. Maybe the case will continue to occur and reoccur because someone has not been used as example." Thus, Professor Akindele's conviction is expected to deter other lecturers from emulating his sordid example.
Interestingly, that conviction coincides with a period of pacesetting activities by Sofadondo, a registered advocacy group that exists to expose lecherous lecturers and to ensure justice for victims of sex for marks. The group has already embarked on advocacy campaigns at the University of Nigeria Nsukka (UNN) during the orientation exercise for newly admitted students of the university and is set to embark on similar campaigns in other tertiary institutions in the country.
Fortunately, Professor Akindele's case did not suffer from unnecessary court adjournments. It was exposed in April this year and got to court in November, before yesterday's sentence. Since justice delayed is likened to justice denied, the speedy dispensation of justice in this case would encourage #Sofadondo to assure victims of sex for marks that they would get justice without delay, if they report cases of sexual abuse.
In addition, Professor Akindele's fate would serve as a case of reference for Sofadondo as they assure victims of sex for marks that nobody is above the law. Students would be encouraged to speak out against wrongdoing by people entrusted with authority, when they are shown that our judiciary is blind to rank and status, as exemplified in Professor Akindele's fall from grace.
As victims suffering in silence get encouraged to speak out, it would be good to further assure them that there are no unpleasant repercussions for exposing the activities of lecherous lecturers. The best assurance in this regard would arise from the safety of Monica Osagie. If she stays as secure as expected, other victims of sexual harassment would be assured that they would equally be safe, if they speak out against abuse.
Consequently, it behooves on Sofadondo to keep working in concert with ICPC and similar prosecuting agencies to ensure that Monica Osagie and others who report cases of sexual abuse in tertiary institutions are protected from further harassment. That would be the best way of standing up for the vulnerable and reaffirming that indeed, "suffer don do".
By Cornelius Ellah
Volunteer for Sofadondo